Garage (Bldg. 146)
P.O. Box 559, Garage (Bldg. 146)
Delaware City, DE 19706
DPH: (302) 836-2550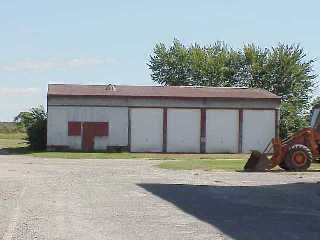 Built :
circa 1927
Hours:
Purpose:
The Garage (Bldg. 146) provides space for equipment storage, grounds mowers and tractors and is maintained by Delaware Health and Social Services division:
Directions:
Please follow the written directions or the red dots on the map below to the Garage (Bldg. 146).



Take the second entrance to the Governor Bacon Health Center by turning Left onto Wilmington Avenue and proceed under the Reedy Point Bridge


Need directions to DHSS Governor Bacon Health Center?

Proceed on Wilmington Avenue past Delaware Avenue and Powers Lane.
Proceed past three buildings on the Right and make an immediate Right.
The Garage (Bldg. 146) is straight ahead, at the end of the paved area, to the right.
Printer friendly Map