Emily P. Bissell Hospital
3000 Newport Gap Pike
Wilmington, DE 19808
(302)995-8400
dhssinfo@state.de.us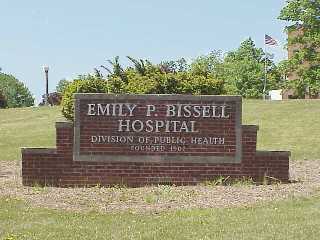 Established:
1907
Hours:

Business Hours:

8:00 a.m. - 4:30 p.m.


Client Service Hours:

24 Hour Facility


Visiting Hours:

Please call the facility for current visiting hours
Purpose:
The Emily P. Bissell Hospital (EPBH) is located on Newport Gap Pike, Wilmington, Delaware. This 50-acre campus is now a long-term care facility licensed as a nursing home, with 102 beds, providing care at the skilled and intermediate levels. In addition to these services, the campus also provides four special programs:
Directions:
Driving Directions and Transportation Information to the DHSS Emily P. Bissell Hospital



Campus Directions


Please click on the appropriate building or corresponding name of a building below for a listing of its divisions/services and for driving directions to the facility.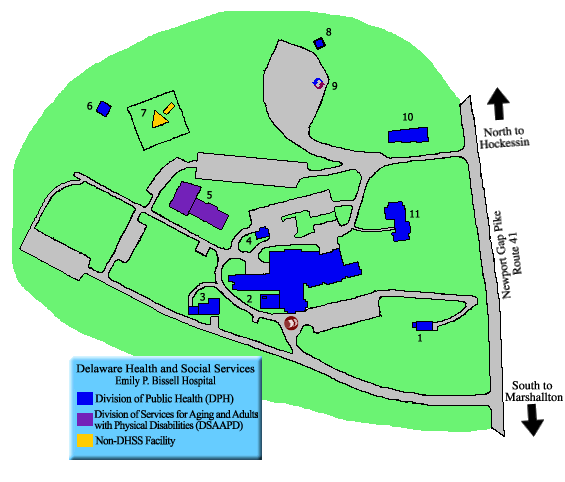 Directory listing:
Printer friendly Map