Exercise Area
C/O Division of Substance Abuse and Mental Health
1901 N. Du Pont Highway, Main Bldg.
New Castle, DE 19720
(302)255-9325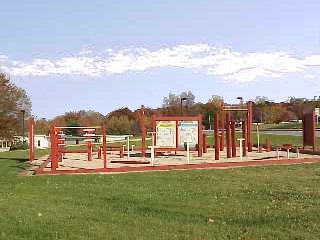 Established :
Early 1990s
Hours:
Purpose:
The exercise area is available for patient and DHSS employee use. It is maintained by:
Directions:
Please follow the written directions or the red dots on the map below to the Exercise Area.



Right from Route 13 South(North duPont Highway) into Delaware Health and Social Services'(DHSS) Herman M. Holloway Campus


Need directions to DHSS Holloway Campus?

Right onto DHSS traffic circle
Right onto North Loop (1st turn or "A" on the map)
Left at first intersection(point "Q" on the map)
Right at first intersection(point "R" on the map)
The

Exercise Area

is on the left.
Printer friendly Map