Recycle Center
Delaware Solid Waste Authority
P.O. Box 455
Dover, DE 19903-0455
(800)404-7080
(302)739-5361
dra@dswa.com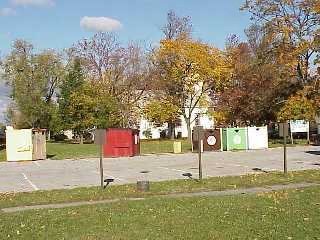 Established:
1992
Hours:
Purpose:
The Recycle Center is part of "Recycle Delaware" and is available to the general public. Recycle bins are available for:

Clear, Green and Brown Glass
Plastic Bottles
Aluminum, Steel and Empty Aerosol Cans
Paper(Newspapers, Magazines and Phone Books)

For more information on "Recycle Delaware", call Rich VonStetten at 1-800-404-7080.
Directions:
Please follow the written directions or the red dots on the map below to the Recycle Center.



Right from Route 13 South(North duPont Highway) into Delaware Health and Social Services'(DHSS) Herman M. Holloway Campus


Need directions to DHSS Holloway Campus?

Right onto DHSS traffic circle
Right onto Southwest Street (3rd turn or "C" on the map)
Left at first intersection(point "P" on the map)
Left at first intersection(point "I" on the map)
Right at the first or second entrance on the right
The

Recycle Center

is the straight ahead.
Printer friendly Map