Biggs Building
1901 N. Du Pont Highway, Biggs Bldg.
New Castle, DE 19720
DMS ARMS: (302)255-9010
DMS IRM: (302)255-9150
DSS: (302)255-9500
DVI: (302) 255-9800
DVI DIB: (302) 255-9855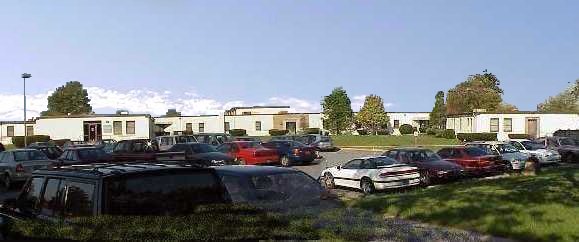 Built:
circa 1952
Hours:
Purpose:
The Biggs Building contains parts of three DHSS divisions. Its occupants provide administrative, business related and client services functions.

Division of Management Services(DMS)

Audit and Recovery Management Services (ARMS)
Information Resource Management(IRM) (or Biggs Data Center)

Division of Social Services(DSS)

DCIS II PC Support
Deloitte & Touche Consultants

Division for the Visually Impaired(DVI)

Administrative:

Director's Office
Fiscal Operations

Agency
Business Enterprise Program(BEP)
Delaware Industries for the Blind (DIB)

Business Related Functions:

Business Enterprise Program(BEP)
Delaware Industries for the Blind(DIB) - Promotional Products

Client Services:

Education Services

Case management, referrals, services, birth to graduation or age 21

Independent Living Services

Case Management, Referral Services

Orientation and Mobility (travel skills training)
Training Center Services
Vocational Rehabilitation Services

Providing services or devices to obtain or maintain employment

Directions:
Please follow the written directions or the red dots on the map below to the Biggs Building.



Right from Route 13 South(North duPont Highway) into Delaware Health and Social Services'(DHSS) Herman M. Holloway Campus


Need directions to DHSS Holloway Campus?

Right onto DHSS traffic circle
Right onto North Loop (1st turn or "A" on the map)
Left at first intersection(point "Q" on the map)
The

Biggs Building

is the first building on the right.
There are six entrances to the Biggs Building which are indicated on the map below as follows:

DMS IRM - red circle
DMS ARMS - red triangle
DSS DCIS II - red "X"
DVI/DIB- red square
Likewise, the back entrance to DIB can be obtained by following the directions on the Biggs Gym page.
DVI/DIB Promotional Products Showroom - red "+"
Printer friendly Map