Triplex
1901 N. Du Pont Highway- Triplex
New Castle, DE 19720
DMS/QC: (302)255-9110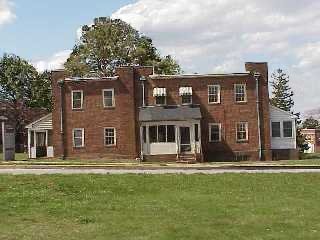 Built :
circa 1931
Hours:
Purpose:
The Triplex houses administrative services for the following divisions:
Directions:
Please follow the written directions or the red dots on the map below to the Triplex.



Right from Route 13 South(North duPont Highway) into Delaware Health and Social Services'(DHSS) Herman M. Holloway Campus


Need directions to DHSS Holloway Campus?

Right onto DHSS traffic circle
Right onto the South Loop (4th turn or "D" on the map)
The

Triplex

is the first building on the right.
The main entrance is indicated by the red "X" on the map.
Printer friendly Map