Stockley Center
26351 Patriots Way
Georgetown, DE 19947
Phone: (302) 933-3000
Toll Free: (866) 552-5758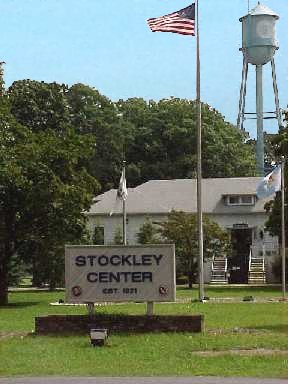 Built:
1921
Hours:

Business Hours:

8:00 a.m. - 4:30 p.m.


Client Service Hours:

24 Hour Facility


Visiting Hours:

Please call the facility for current visiting hours
Purpose:
The Stockley Center currently offers administrative and client services administered by Delaware Health and Social Services (DHSS) divisions:
Directions:



Parking:
Parking for the Stockley Center can be found in the parking lots located throughout the facility. However, all visitors are required to report to the Main Administration Building before entering the grounds to obtain a "Visitor's Pass".