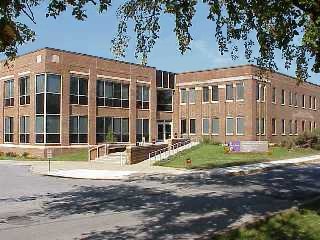 Built:
1931
Hours:
Business Hours: 8:00 a.m. - 4:30 p.m.
Facility Hours: 7:30 a.m. - 5:00 p.m.
Purpose:
The Lewis Building houses administrative offices and client services for
Directions:
Please follow the written directions below to the Lewis Building.



Right from Route 13 South(North duPont Highway) into Delaware Health and Social Services'(DHSS) Herman M. Holloway Campus

Right onto Schweidel Circle
Right onto Tarumianz Turn (1st turn)
The Lewis is the first building on the left.

Parking:
Parking is permitted in the Lewis Building's parking lot. This can be accessed by turning left at either the first or second entrance on the left from the North Loop.



Printer friendly Map | Back to DHSS Holloway Campus Map