Birth to 3 Early Intervention System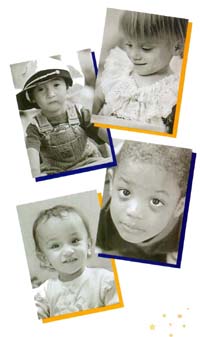 Birth to Three is a statewide, comprehensive, coordinated, multidisciplinary, interagency system that provides early intervention services and supports for infants and toddlers with disabilities and developmental delays and their families.
DMS staff provide overall management for the system and ensure compliance with the federal requirements of the Individuals With Disabilities Education Improvement Act of 2004, which provides funding to help support the system.
Children and their families receive early intervention supports and services by Child Development Watch within the Division of Public Health, with staff drawn from DPH and DDDS. Major external partners, through interagency agreements and contracts, are Department of Education; Department of Services for Children, Youth and Their Families; Christiana Care Health Services, Inc.; Alfred I duPont Hospital for Children; and community providers.
For more information about administrative services, contact the Birth to Three office.
For more information about early intervention services, contact See the Child Development Watch main web page or call CDW directly at these phone numbers


Publications
For publications related to the Birth to 3 Early Intervention System, please visit our Publications page.
---

Please note: Some of the files available on this page are in Adobe PDF format which requires Adobe Acrobat Reader. A free copy of Adobe Acrobat Reader can be downloaded directly from Adobe . If you are using an assistive technology unable to read Adobe PDF, please either view the corresponding text only version (if available) or visit Adobe's Accessibility Tools page.