Welcome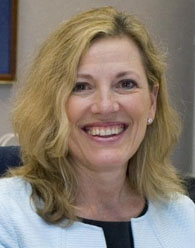 Dear Visitors:
Welcome to the Delaware Health and Social Services website, where you will find a variety of information about the services available through our Department.
DHSS is the largest state agency, employing more than 4,000 individuals in a wide range of public service jobs. Our department includes 11 divisions, which provide services in the areas of public health, social services, substance abuse and mental health, child support, developmental disabilities, long-term care, visual impairment, aging and adults with developmental disabilities, and Medicaid and medical assistance. The Department includes four long-term care facilities and the state's only psychiatric hospital, the Delaware Psychiatric Center.
Our Department's mission is to improve the quality of life for Delaware's citizens by promoting health and well-being, fostering self-sufficiency, and protecting vulnerable populations.
In carrying out that mission, the services provided through DHSS touch almost every Delawarean every single day. In addition to the hundreds of thousands who receive our social services - such as Medicaid, food stamps, subsidized child care and cash assistance - DHSS also provides many other services used by Delawareans.
Here's just a sampling of the services. The Department:
Inspects restaurants for food safety standards.
Ensures safe drinking water.
Provides vital records such as birth certificates.
Monitors and helps control the spread of disease.
Stands ready to serve in case of an act of terrorism or a natural disaster.
Provides one-on-one financial coaching.
Recruits and places everyone from high school students to older adults in volunteer opportunities.
Provides resources, training and employment for individuals who are blind or visually impaired.
Ensures that children receive the financial support from parents that they deserve.
Inspects nursing homes and long-term care facilities.
Provides Meals on Wheels, nutritional counseling, information and support for caregivers, and other services for Delaware's aging citizens.
Providing these and many other services is the primary goal and work of Delaware Health and Social Services, but another of our priorities is ensuring that your tax dollars are well managed. We are a social service agency, but we also are responsible stewards of the taxpayers' money. We work hard to provide the best services we can in the most efficient way possible.
Thank you for visiting our site. I hope you find the information you are looking for and, if not, please call the Delaware Helpline at (800) 464-HELP or email us at dhssinfo@state.de.us and we'll do our best to help you.
Together at Health and Social Services, we are one Department, working to build a stronger and healthier Delaware.
Sincerely,
Rita Landgraf
Secretary