Mission of the Project
People across the state rely on the services provided by DHSS to improve their quality of life. DHSS is listening and recognizes that there are opportunities to increase access and improve the quality of service delivery. To do that, DHSS and Governor Carney's Family Services Cabinet Council are engaging with community members, service providers, community leaders, and partners to better understand their experiences and what changes are needed to improve DHSS's service delivery.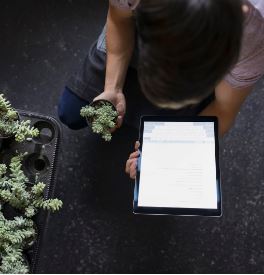 Community Engagement Sessions
Beginning in October, DHSS will host a series of community engagement sessions across the state. Sessions will include focus groups and interviews.
During the sessions, we encourage you to share your experiences with DHSS services and your desired changes.
Sessions will be statewide and virtual. Selected participants will receive $50 for engagement in the session.
If you are a DHSS and/or State Service Center user over the age of 18, click the box below to complete the survey!
Engagement Schedule
Share your voice - participate in engagement sessions. When completing the survey, you can share interest in participating in an interview or focus group.
Interviews will be held October 6th through October 25th.
Focus group space is limited, so sign up early. Focus groups will be held:
Monday, October 17th from 5:00 - 6:30pm
Wednesday, October 19th from 11:30am - 1:00pm
Wednesday, October 26th from 9:00 - 10:30ami
Thursday, October 27th from 10:00 - 11:30am
Tuesday, November 1st from 6:00 - 7:30pm
Wednesday, November 2nd from 1:30 - 3:00pm
To sign up and receive full event details, complete the survey above
---
Why Now?
DHSS recognizes that services can be challenging to access. We began the improvement process earlier this year by listening to State Service Center staff, and now we want to hear from you. DHSS is committed to making changes so services are easier to access, and this will help to develop the necessary improvements
What Does This Mean for Me? Why Is It Worth My Time?
It is important to share your experiences and have your voice heard. DHSS knows that it can be a hard and long process to receive services, and is eager to hear from you. Through this phase, community members' voices will be heard and elevated. DHSS will learn about the experiences of getting services at State Service Centers and other locations. The information from community members will be used to develop changes and improvements that will provide a better service delivery experience for Delawareans. DHSS is reimagining how it provides services to people across the state - and you can help!