Pavilion
P.O. Box 559, Pavilion
Delaware City, DE 19706
DPH: (302) 836-2550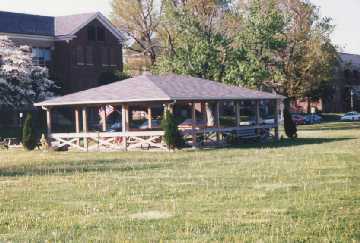 Built :
1994
Hours:
Purpose:
The Pavilion is available for client and employee use and is maintained by Delaware Health and Social Services division:
Directions:
Please follow the written directions or the red dots on the map below to the Pavilion.



Take the first entrance to the Governor Bacon Health Center by turning Left onto New Castle Avenue from Route 9


Need directions to DHSS Governor Bacon Health Center?

Turn Right onto Delaware Avenue (first intersection)
Turn Left onto Kent Avenue (first intersection)
Proceed on Kent Avenue past the Powers Lane intersection
The Pavilion is the first building on the Left.
Printer friendly Map