Carvel Building
205 Mitchell Lane
(302) 255 9720
(302) 255 4620 - DPH Office of Animal Welfare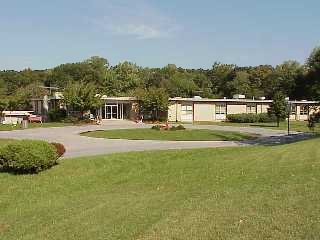 Built:
1965
Hours:
Hours: 8:00 am - 4:30 pm
Purpose:
Directions:
Please follow the written directions or the red dots on the map below to the Carvel Building.



Right from Route 13 South(North duPont Highway) into Delaware Health and Social Services'(DHSS) Herman M. Holloway Campus
The Office on Animal Welfare is in the lower level of the Carvel Building and can be accessed from the lower level parking lot. Please follow signs for "Office of Animal Welfare."


Need directions to DHSS Holloway Campus?

Right onto Schweidel Circle
Right onto Tarumianz Trail (1st turn)
Left at Calle Carmen Nazario
Right at Mitchell Lane
Go straight to end
The

Carvel Building

is the straight ahead.
Printer friendly Map