Kitchen - 306 McGinnes Pl - 302 255 2800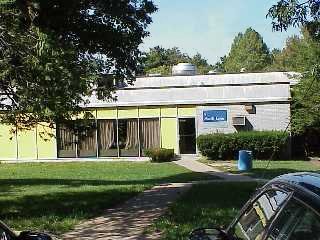 Built:
1967
Hours:
Purpose:
The Kitchen provides food services to DPC patients and is maintained by:
Directions:
Please follow the written directions or the red dots on the map below to the Kitchen.



Right from Route 13 South(North duPont Highway) into Delaware Health and Social Services'(DHSS) Herman M. Holloway Campus


Need directions to DHSS Holloway Campus?

Right onto Schweidel Circle
Right onto Debnam Drive (3rd turn)
Left at McGinnes Place (second intersection)
The

Kitchen

is the third building on the right.
Printer friendly Map