Addressing Trauma Across the Lifespan • 42nd Annual Summer Institute on Substance Abuse & Mental Health • July 29 - August 2, 2013 • Embassy Suites • Newark, DE

SI Home  |  Resources  |  Program Book 

Terri Pease, Ph.D.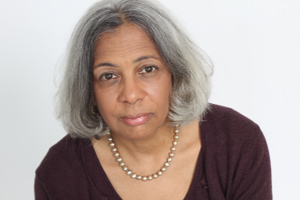 Presenting the Dr. Mario Pazzaglini Keynote Address Addressing Trauma Across the Lifespan
Terri Pease, Ph.D. is an educator, clinician, and consultant with the National Center on Domestic Violence, Trauma and Mental Health.
Every day, events occur that impact all of our lives for years to come. Natural disasters, community unrest, war, and gun violence are a few of the catastrophes that may have traumatic effects not only on those who experience them, but also on those who have borne witness through the media. Individual trauma can occur at any age: people experience victimization through abuse, violent or criminal acts, self-inflicted violence, injury, and vicariously as witnesses to the horrific experiences of close friends and family members.
In the 2013 Pazzaglini Keynote Address, Terri Pease, Ph.D. will expand our understanding of trauma-informed practice by examining how communities and their members are influenced by distant historical, cultural, and intergenerational trauma. This broad and integrated view of trauma-informed practice can: influence how we help current generations; re-frame our understanding of the value of considering community and cultural context in behavioral health services; and, integrate sensitivity to cultural and historical trauma into the services we provide. Dr. Pease describes this instruction as "Tracks of Their Tears" — The Lasting Influence of Ancestral Experience.
Two panel presentations will compliment Dr. Pease's inspiring message. One panel of trauma survivors will augment her presentation by focusing on "what happened to," instead of "what is wrong with," them. They will share accounts of the effects of intergenerational trauma on their lives and their families' lives. They will also describe steps they are taking to break the chain of pain and life problems. A second Peer Specialist panel will provide an update on the exciting growth and progress of Delaware's Peer Specialist program.